I am still concerned about the financial sector in the long run. As I mentioned in "Breaking Down Bank Earnings," a lot of the movement in the S&P 500 has come from the financial sector (XLF), and profits for the financial sector have been coming from this inflated bull market. This, along with the interconnectedness that (XLF) has with the broader market, largely through (SPY) constitutes a lot of systemic risk.
However, while there is a lot of risk, especially in the long run, the financial sector is bordering on another move higher. It depends on whether or not it can break through a key resistance level. If it does move higher, it could take the rest of the market with it.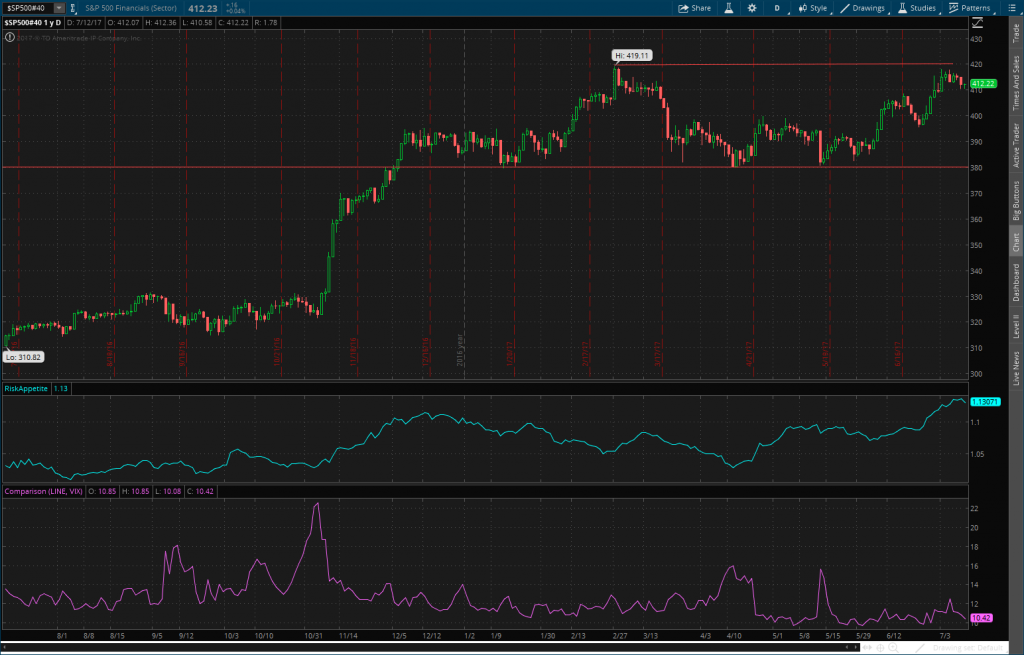 As you can see, the $SP500#40 has been moving sideways, within a channel between roughly 380 and 420 for quite some time now. I am waiting to see if there is a significant break above 420.